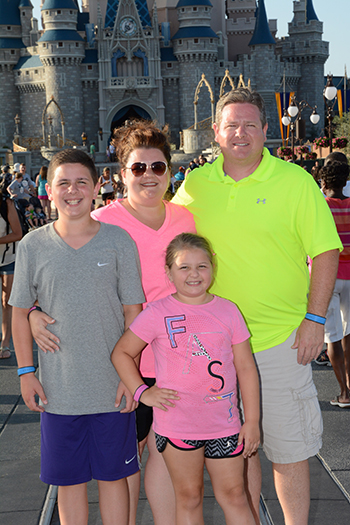 Never again will I book a Disney vacation without Julie Bradley/Mickey Mom Travel, LLC! From start to finish our vacation was STRESS-FREE! Julie is so knowledgeable about all things Disney from booking rooms, specials, dining reservations, fast-passes, tips/tricks at each park, shows, etc.
From big groups to small – She does it all!!! She will customize your vacation with detailed itineraries or no itineraries...just tell her what you want. If you don't know what you want, she will make suggestions on who, what, where, when, and how. Julie worked tirelessly to make sure everything was perfect.
She even got us into "Be Our Guest" at the Beast's Castle (most desired restaurant right now) one day prior to our trip as there was a last minute cancellation. She was available to us 24 hrs./day if we needed her. The best part of this – Julie/Mickey Mom Travel, LLC is completely FREE when you book through her!!! Who wants a vacation without all the hassle?? Pick me, I do! (And, that's exactly what we got). Words can not express how awesome Julie/Mickey Mom Travel, LLC is. Try it! Book today! You will not be disappointed!!! THANK YOU, JULIE!!!