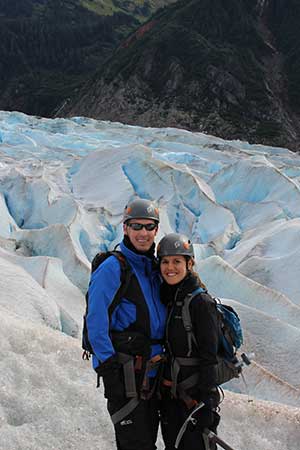 We had the most amazing time in Alaska on the Disney Wonder! It was the most beautiful scenery we have ever seen! We loved everything about the Disney Wonder: the dining rooms, our servers, the entertainment, all of the crew, etc. We didn't have one bad experience on the ship. Disney sure does know how to treat their customers!
Thank you for all of your work in helping us make this one of the best trips! I seriously don't have one bad critique. You made it so easy for us to plan this cruise. We really loved the helpful tip sheet that you gave us. The first day that we got on the cruise, it was so nice to have the laminated directory of the ship.
I loved that I could contact you with a question about planning the trip and you would quickly have a full answer for me. It made it so helpful! I didn't know what to expect when using Mickey Mom Travel, LLC, but it far exceeded any expectations. Since coming back to work and talking to all of my co-workers about my trip, I've already convinced a few of them to plan a Disney Cruise and to contact Julie Schilly at Mickey Mom Travel, LLC when they do!
It was so nice of you to go above and beyond and give us magazines to help us plan our time in Seattle before the trip. We ate at a few of the restaurants that were listed in there and enjoyed them very much!
We can't wait to plan our next Disney Cruise with you! :-)