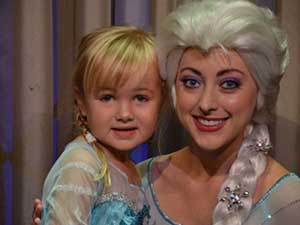 We wanted to thank you for planning and booking our best vacation so far! We did not want to leave! The very detailed itinerary was wonderful. We also appreciated that all of our fast pass reservations were close together, and the tips you gave us were extremely helpful. Thank you also for the extra gifts! The magic bands are AWESOME, the dining plan a must, and the stroller a LIFE SAVER!
We were able to see almost every princess, including Elsa and Anna! It is so magical how they make each child feel so special during their time with each princess. The customer service, cleanliness of the properties, and magic around every corner at Disney are second to none.
Thanks again, and we look forward to working with you again very soon!