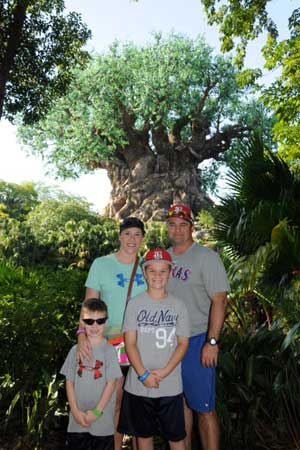 Our trip was simply amazing. We got so much "bang for our buck" while at Disney because of you. Because of you and our itinerary (that many people actually stopped me to see...lol), we were prepared and maximized every minute.
There wasn't anything you weren't willing to do or plan for us. Anytime I thought I had messed something up by forgetting or wanting to change a plan, you always came to the rescue and "fixed" the problem. You are so detailed and thorough.
I am a planner, in the sense that I need plans, but the thought of planning our trip to Disney was overwhelming to me. I liked that you were willing to do it all for me. (I surely know that you couldn't be compensated enough for your talent and all that you did.) :) It was the trip of a lifetime and forever memories were created.